What You'll Learn
The pandemic shifted the world as we knew it, including where and how we work. Employees everywhere demonstrated tremendous resilience, discovering creative ways of working and delivering on their customer promises while working in new, and sometimes resource constrained, environments. At the same time, leaders gained deeper empathy for their employees' whole life.
To capitalize on momentum, leading organizations believe that returning to the office may simply not be best. Now culture leaders have been tasked by their C-Suites to design a better workplace experience that makes the best people want to stay.
In this webinar, Laura Eley (Principal Consultant & Co-Founder of +One Culture Consulting, a One Workplace venture) shares guidance for culture leaders who are designing their future workplace experience.
You'll learn:
What other culture leaders are considering in their planning efforts

3 design principles to use in your own plans
Tips to address hot topics such as, creating equity among hybrid teams, ensuring accountability while giving freedom, overcoming legacy bias about the workplace, and more based on participant engagement
ABOUT YOUR SPEAKER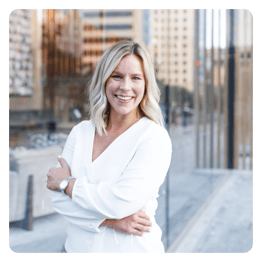 Laura Eley is a trusted work culture and experience advisor to multi-national organizations across numerous vertical markets, including technology, financial and professional services, healthcare, and more. She has deep expertise teaching culture design principles and facilitating workshops for senior business leaders to co-create strategically aligned culture-building solutions. She is experienced in consulting on the positive psychological effect of finding purpose and meaning in work, as well as celebrating individual value and team accomplishment. Laura brings a holistic perspective having previously served as an HR practitioner for a non-profit as well as a global retailer. She also brings a passion for transformation having directed strategic success planning for 700+ multi-national clients. In addition to being a practitioner, she brings an academic background in Organizational Psychology.