What You'll Learn
Every positive team culture starts with a sense of belonging. Belonging is what allows employees to feel like they can bring their true selves to work, and it has a major impact on team performance and retention.
But in a remote work environment, fostering inclusion and belonging can be especially challenging. How can leaders ensure that their remote, diverse teams feel seen, valued, and included?

In this webinar, Marie Roker-Jones (co-CEO of Essteem) shares tactics that organization leaders can use to build and maintain inclusion and belonging in today's remote work environment.
This webinar covers:
The difference between diversity, inclusion, and belonging

Why listening is important as a first step towards understanding your team

The role of psychological safety in fostering inclusion and belonging

Key strategies to promote inclusion and build a sense of belonging on your team
ABOUT THE SPEAKER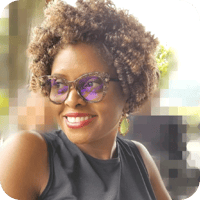 Marie Roker-Jones is the co-CEO of Essteem, a startup that organizes hackathons for employers to recruit, hire, and retain women and people of color in tech. She is a social impact startup founder with over ten years of experience in leading gender and racial diversity strategies for inclusion and belonging. Marie has helped tech companies and startups with their diversity hiring goals through Veteran and military spouse initiatives. Marie also has workforce and career development experience creating workforce re-entry programs for underrepresented communities. Marie has facilitated dialogue in racial healing and debiasing through #CompassionConvos.